on
October 21, 2016
at
5:00 pm
Another great fanart of a handsome yet creepy cig-smoking Daniel by Einnil! We all know it's the least of his bad habits now.
I almost missed this one thanks to my Gmail sending it to the spam folder several days ago. XO But thanks again for this Einnil!
That's it for the fanart fillers, I believe. They won't stay in the archives but they're all up in the Fan Works section now!
The cover of Chapter 9 goes up Monday at 6pm EST! Or you can see it right now through the Patreon!
________________
Reposting this week's SpiderForest Comics of the Week…
Arbalest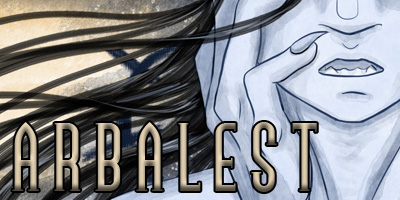 A monster with six months to live learns to transcend the role that a small village has dictated for her.
What It Takes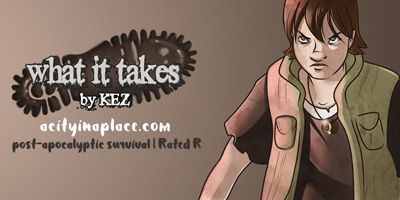 Post-acopalyptic martial arts survival, zombie-free! Colbey survives the end of the world, but while trying to find her fiance amid the ruin, she must navigate scorned scientists, tyrannical factions, and the occasional explosives. Rated R.