Chapter 9, Page 16: See No Evil
on
March 27, 2017
at
5:00 pm
To clarify: Daniel sees his reflection as something monstrous, but everyone else sees nothing (or technically a VERY faint shadowy form).
Please consider contributing to the Patreon and you'll see the next comic page before everyone else for as little as $1 a month as well as other tidbits!
____________
You can start checking out the awesome new comics that are now apart of the SpiderForest Collective. I'll be showing them off every week!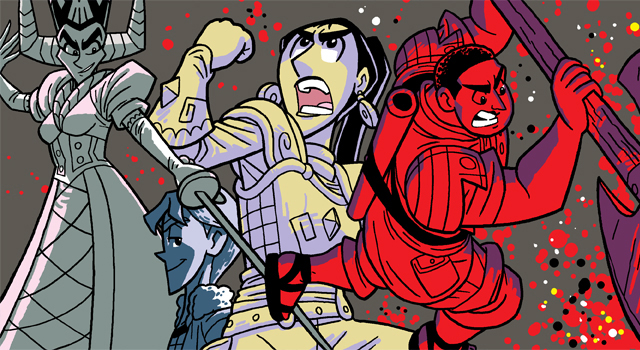 Monster Lands – A fantasy/dramedy story that focuses on the axe-wielding, monster-riding adventurer Othera as she battles against the tyranny of the evil queen Eren Lorry!

HELM – Embark on a journey across the dark and dangerous world of HELM in search of the legendary Bastard King.

Saffron and Sage – Saffron and Sage is a comedy/action comic about a group of adventurers trying to rescue a kidnapped Prince while learning valuable life lessons.

Sell Spell – When Sedo, an illegal spell-for-hire, is tasked with "retrieving" a mysterious artifact, he cons a gullible Mage's apprentice and his motley crew of bodyguards into helping him. However, as simple treasure hunt turns into treacherous cross-country journey, Sedo gets the sinking feeling he is being hunted… and more importantly, underpaid.